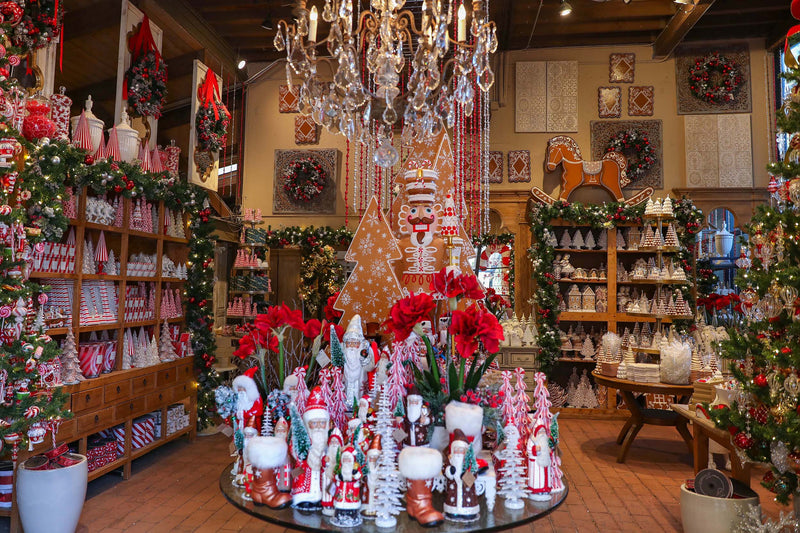 Presenting: Christmas Confections
Step into the sweet world of holiday delights at the Roger's Gardens' "Christmas Confections" boutique! Experience the whimsical escape to a candy shoppe dreamland, where frosted gingerbread and peppermint swirls dance beside shimmering ornaments, crafted to mimic the most delectable confections. Discover unique, handmade ornaments from around the world, the finest Artisan European décor, and the timeless sparkle of red and green that evoke and create everlasting holiday memories.

Experience a festive shopping wonderland at Roger's Gardens Christmas Boutique! Immerse yourself in a world of holiday charm and discover a curated collection of Christmas décor and unique, one-of-a-kind artisan pieces that will capture the essence of the season. Explore the magic of European Christmas traditions, brought to life through our dedicated buyers' annual journeys across the continent. Join us for this highly anticipated, must-see holiday event and bring home enchanting treasures that will make your celebrations truly memorable.






GIFT CARDS

Our Exclusive Roger's Gardens Gift Cards give you the amazing opportunity to discover new treasures of festive décor, the beauty of our nursery and gifts for all ages.


Experience the Magic of Christmas
Roger's Gardens Presents:
CHRISTMAS 2023
'Christmas Confections'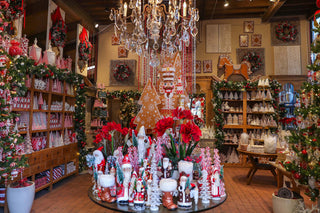 Christmas
Photo Gallery 2023