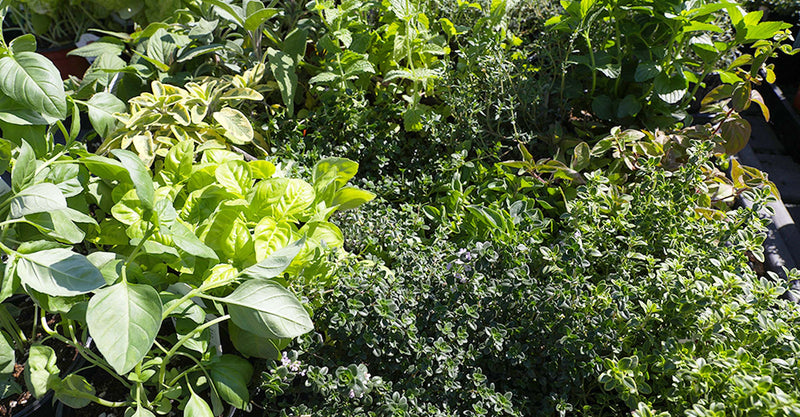 Roger's Gardens Proudly Presents
Herbs for a Healthy Life
Roger's Gardens has the largest selection and the newest varieties of fresh herbs. All our herbs are always GMO free and we apply no chemicals or insecticides to our plants. We don't just offer one variety of basil, we offer over ten varieties of basil. The same with sage, thyme, rosemary and dozens more. Discover new herbs, new flavors and new uses for these fascinating plants.
Roger's Gardens Exclusive
Fresh Herb Almanac
Browse 100's of fresh Herbs. Find descriptions, photos, growing information, recipes and other uses. Sort by such uses as Culinary, Teas, Medicinal, Aroma, Therapy, Essential Oil, Repellents and Ornamental.
Have a look below and start your Herb Adventure today!
Looking for a Specific Herb?
Click On Our Herb Almanac Below to Begin Your Search