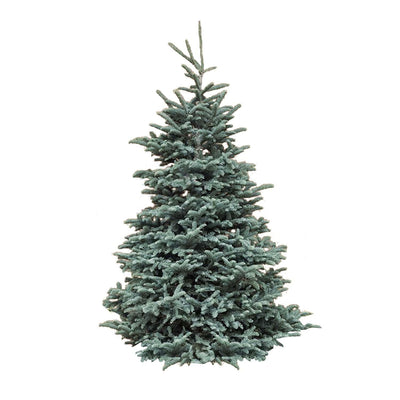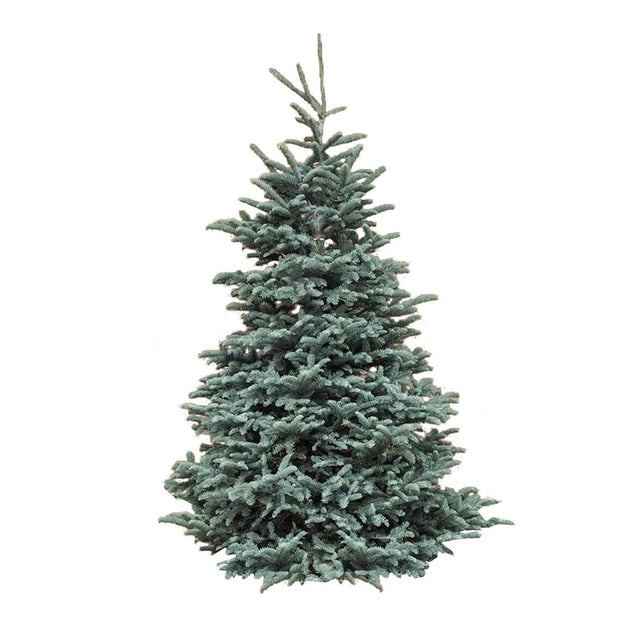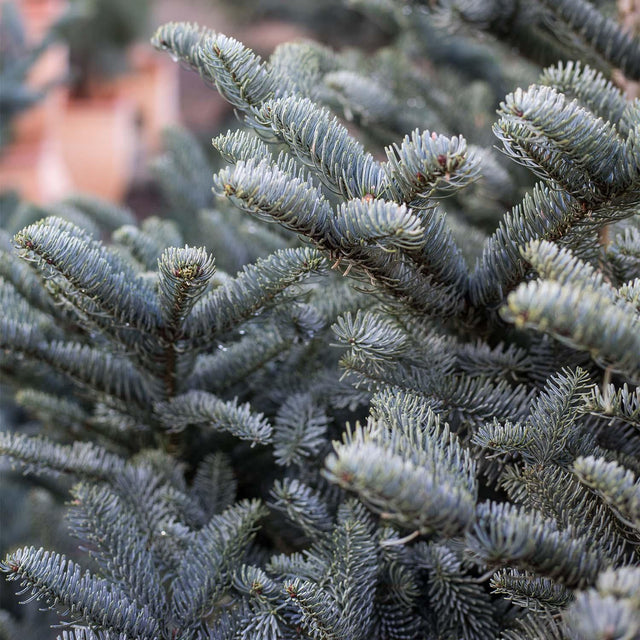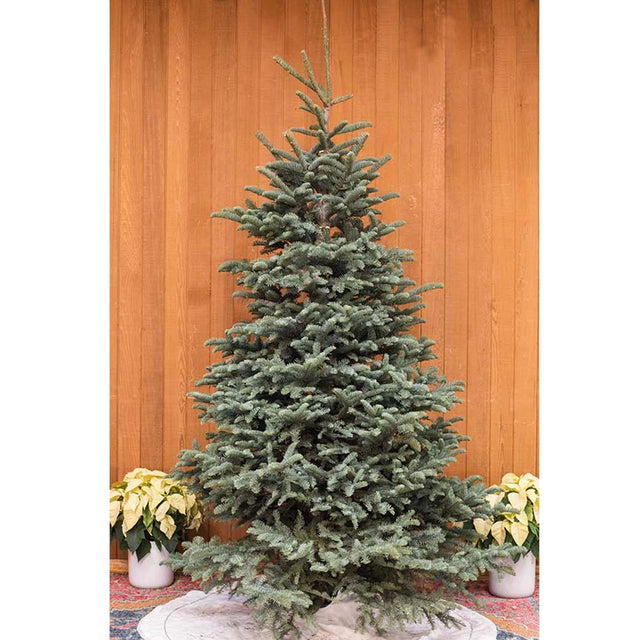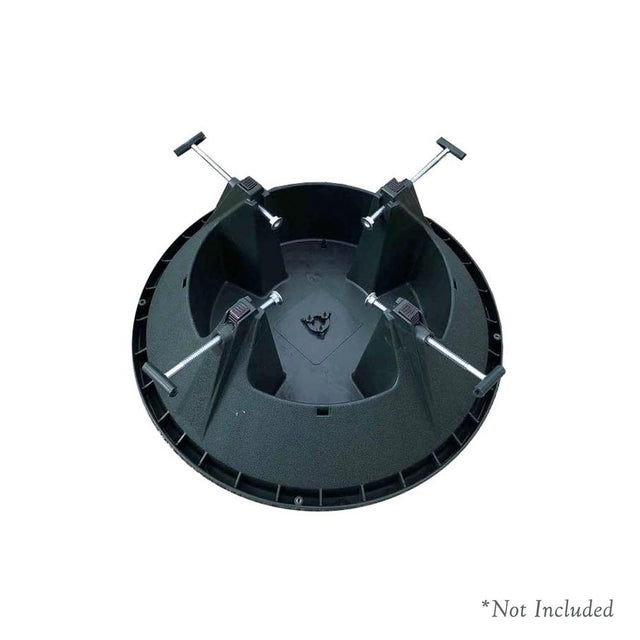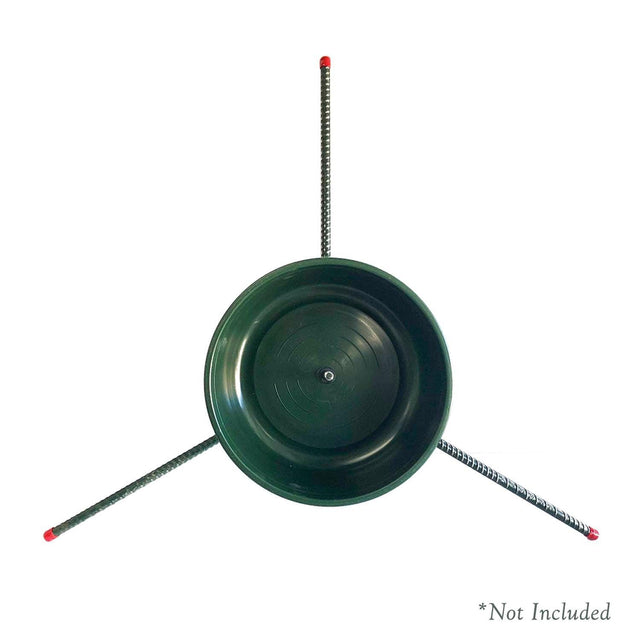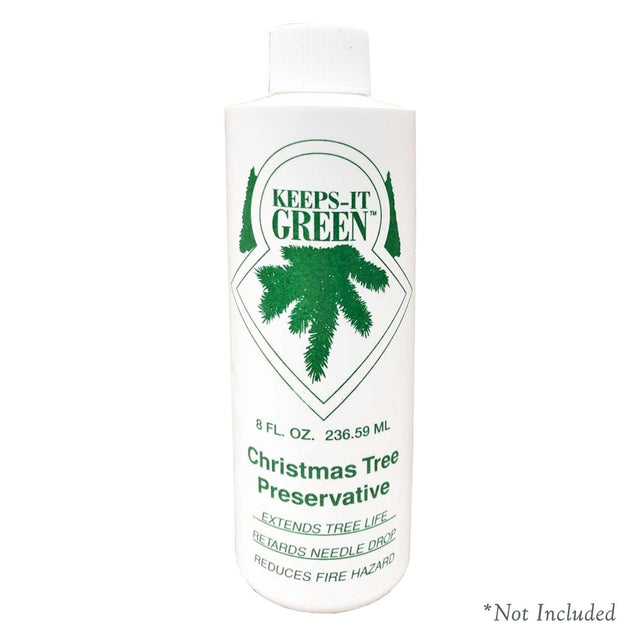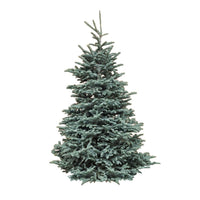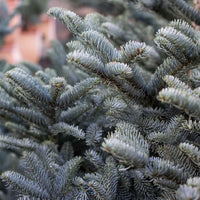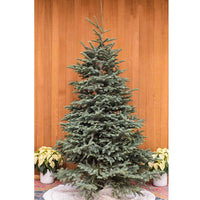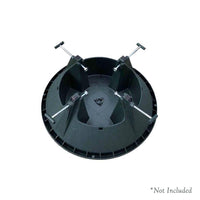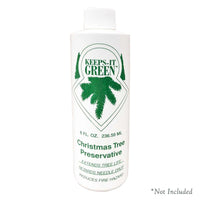 Premium Roger's Blue Noble 8-9 Ft
---
How to get your product
Illuminate your festive celebrations with our striking Premium Blue Noble Fir. It's not just a tree – it's a radiant centerpiece that casts a mesmerizing hue to your home.

Features:
• Classic Elegance: Bask in the beauty of its traditional, symmetrical silhouette, making it a timeless centerpiece for your festive celebrations.

• A Symphony of Scent: Envelop your space with its fragrant and aromatic presence, rekindling cherished holiday memories and setting the mood for new ones.

• Family-Friendly Foliage: Adorned with soft, one-inch dark green needles, this tree is not only visually appealing but also gentle—making it perfect for homes with curious pets or playful children.

• Showcase Your Festive Flair: Its moderately spaced, semi-sturdy branches provide the ideal canvas for your ornament collection, allowing each piece to hang beautifully and be admired by all.

• Resilient Radiance: Crafted to stand the test of time, the Premium Blue Noble retains its freshness, resisting drying for up to 6-8 weeks, letting you savor the festive spirit longer.

• Freshness Guaranteed: Our trees are fresh from the Cascade Mountains of Washington and the Sierra Nevada Mountains of Northern California, shipped immediately after harvest on refrigerated trucks.

Let tradition meet contemporary style this holiday season with the Premium Fraser Fir. Order now and create magical moments around a tree that's as memorable as the celebrations it hosts.
Important Delivery & Installation Details:
• Trees are carefully selected by our staff, custom selection not available.

• Delivery available in Orange County only.

• All online orders are final. No cancellations or substitutions.

• Specific delivery times are not available. Delivery includes basic in-home installation, such as placing tree on stand. Drivers are not permitted to move furniture, go upstairs, prune / saw on-site, or perform any unsafe activity.

• Tree Stand Not Included
Rose / Fruit Tree Delivery
Deliveries available in Orange County, California only. Please allow 8 business days for delivery. Deliveries made Monday - Saturday, excluding federal holidays.
*Returns: Please make your selections carefully. Each of your items are procured specific to your order. Once your order is submitted and fulfilled, no returns, exchanges, credits or cancellations are available.
Delivery / In-Store Pickup
Deliveries: Available in Orange County, California only. Please allow 2 business days from the time of order. Deliveries made Monday - Saturday, excluding federal holidays.
In-Store Pickup: Please allow 2 business days for In-Store Pickup. In-Store Pickup available Monday - Sunday, excluding federal holidays. Fees may apply.
* Refer to the product details section on each item for delivery and in store pick up windows on all seasonal products such as but not limited to tomatoes, floral arrangements and original designs.
* Delivery Surcharges May Apply Depending on the Size & Weight of the Item.
Shipping
We Currently Do Not Ship Any Plants or Living Items.
Please note: We require 2-3 business days for order processing, and an additional 2-3 days to ship from our location. Expected shipment times specify when an item is expected to leave our location, not when the item will arrive at its final shipping destination. After your order leaves our location, delivery times may vary according to the location of your shipping address. Remote locations that are not readily accessible may require additional time to make delivery. More Shipping Information
Example: If you order an In-Stock item on Monday that leaves our location in 2-3 business days, it will leave our location no later than Thursday. After your order leaves our location, delivery times vary due to the location of your shipping address. Please note that our shipping business days are Monday-Saturday, excluding federal holidays within the Continental United States.
Return Policy
Return any plant or item within 30 days, in the same condition as purchased and accompanied by a receipt to receive a full refund. No returns or exchanges on clearance or special-order items.
Roger's Plant Guarantee
All one gallon and larger landscape plants and all indoor foliage plants are unconditionally guaranteed for 3 years. All plants in our Original Designs share these same guarantees. Annuals and indoor flowering and holiday flowering plants are not guaranteed. Return the plant with the receipt for a in store credit of the original purchase price.